EFT Grantham. EFT Newark
Based in Grantham`s Town Centre, Dr. Michael G Millett specialises in helping people to release emotional and physical pain with EFT and focus on moving forward.
Michael Millett ~ AMT Master EFT Trainer since 1998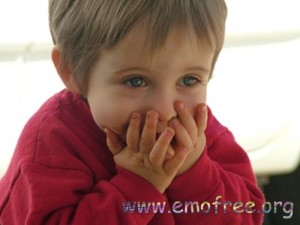 He was one of the first professional therapists to be using EFT outside of North America in 1996 and is an international trainer`s trainer of these important techniques in therapy.
EFT Grantham can be used on an expansive range of problems including; phobias, physical pain, abuse, trauma, anxiety, depression, addictions, eating disorders, chronic fatigue syndrome and a broad range of self-sabotaging behaviour patterns with EFT Newark.
Thousands are becoming aware of these powerful techniques; therapists and healers, teachers, doctors, psychiatrists and the general public.
EFT in Grantham can help with many things. Here are just a few examples:
PERSONAL PERFORMANCE
Abundance
Weight Loss
Business and Career Goals
EMOTIONAL CHALLENGES    
Children's Behaviour
Relationship Issues
Anger Management
Depression
Insomnia
Severe Trauma (PTSD)
Addictions
Sexual Abuse
Phobias
PHYSICAL DISEASE
Allergies
Migraines
Pain Management
Chronic Fatigue Syndrome
Hypertension
Fibromyalgia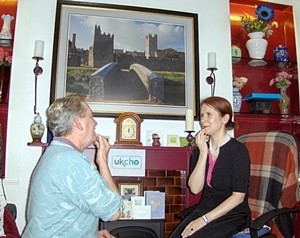 So whether you are a person looking for help with a bundle of personal issues or one particular issue or are a therapist or practitioner looking to master EFT to enhance your current practice, Michael would love to meet you at EFT Grantham to help you and be part of your journey.
Michael is passionate about the success of energy techniques such as EFT because he has delivered powerful and positive results consistently (since 1996) with its use over many years with clients to achieve their true potential.
Daytime or evening appointments available 7 days per week
All calls are confidential.


Dr. Michael G Millett, EFT Grantham, and EFT Newark providing professional and certificated EFT Training and EFT practitioner work to the people of Grantham, Newark-on-Trent, Lincolnshire, and Nottinghamshire – including Sleaford, Bingham, Stamford, Bourne, Oakham, Rutland and Melton Mowbray.

| One-to-One EFT Sessions |  Main EFT Area |
Contact Michael and Elevated Therapy for:
EFT Grantham
EFT in Grantham
EFT Practitioner in Grantham
EFT Training Grantham
Grantham EFT
EFT Workshops Grantham
EFT Newark
EFT in Newark
EFT Practitioner in Newark
EFT Training Newark
Newark EFT
EFT Workshops Newark