Psychotherapy in Grantham. Psychotherapy in Newark
Psychotherapy in Grantham and Newark – Dr. Michael G Millett is a well-established professional and experienced Solution-Focused Integrative Psychotherapist. In his work at Psychotherapy in Grantham, he integrates psychotherapy with hypnotherapy, EFT, NLP and Life Coaching. He has been in full-time private practice since 1995 in London and relocated to Grantham`s Town Centre at the end of 2011.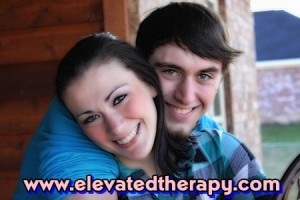 He is trained to offer brief therapy as well as mid term, and longer term therapy.
Daytime or evening appointments available 7 days per week
All calls are confidential.


He is a member of the National Association of Counsellors, Hypnotherapists and Psychotherapists which is the only registered charity in the UK that represents the interests of the general public and all three professions of clinical psychotherapy.  Michael is also a certified Practitioner of NLP, an Advanced Hypnotherapist, Supervising Hypnotherapist, Life Coach, and Transpersonal Therapist.
Michael uses several different therapeutic techniques to help a client`s issues in his work at Psychotherapy in Newark because he sees each individual as unique and distinctive. These are drawn from the most suitable approaches for a client with him blending and integrating aspects of various approaches which he thinks will be beneficial and to best help and support his clients. He is concerned not only with what works, but also why it works.
Talking with Michael with psychotherapy in Grantham can support you through difficult times and help you create change in your life. His work can help a wide range of emotional difficulties including: depression, bereavement, eating problems, phobias and obsessions, self-harm, addictions, anxiety, abuse or trauma, identity confusion, relationship breakdown and feeling lonely and abandoned.
Different people with different needs require different approaches at different times. Michael aims to produce the most effective therapy for each individual client through Psychotherapy Newark.
Dr. Michael G Millett, Psychotherapy Grantham providing professional Psychotherapy to the people of Grantham, Newark and Lincolnshire, Nottinghamshire, and Leicestershire – including Sleaford, Bingham, Stamford, Bourne, Oakham, Melton Mowbray, Lincoln and Nottingham.
Contact Michael and Elevated Therapy for:
Psychotherapists Grantham
Psychotherapist in Grantham
Psychotherapy in Grantham
Psychotherapy Grantham
Grantham Psychotherapy
Counselling Psychotherapy Grantham
Psychotherapists Newark
Psychotherapist in Newark
Psychotherapy in Newark
Psychotherapy Newark
Newark Psychotherapy
Counselling Psychotherapy Newark