Overcome Bereavement, Grief, Loss in Grantham and Newark
Getting over Grief with Hypnotherapy, and other help
Therapeutic Specialist Techniques Help You to Move on from Grief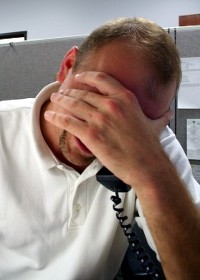 Bereavement Counselling Grantham / Bereavement Counselling Newark – Grief affects everyone eventually through losing someone or something you love or care deeply about, and is very painful !
Grief is a natural response to loss, but in time if we are unable to move forward after enduring grief, it can have a detrimental effect on our daily life, and our future.
The entire process of grieving can be made easier and faster by using therapy specialist techniques, such as Hypnotherapy, Transpersonal Therapy, EFT, Counselling and Psychotherapy.
Even though the natural grief process needs to work through, therapeutic support can be very helpful and supportive throughout.
The thoughts associated with grief can be quite powerful and can floor the strongest minded people. All of us are different and the way we contend with grief will probably differ from one individual to another.
Distinctive kinds of grief
The loss of a loved one is regularly viewed as grief. But it's not simply the loss of a family member that we can mourn over. Things such as relationship breakdown, divorce, job loss, and even the loss of a prized possession like a home can instigate the grieving process. There's lots of different forms of loss that can cause us immense distress, and lead us to grieve.
Feelings of loss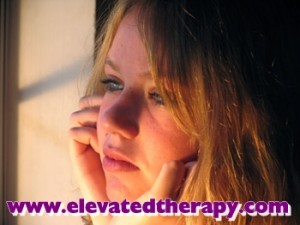 Every time a person passes away, we mourn them. The process of grief is one thing we will all have to take care of at sometime in our lives and can impact us in a lot of ways. The process of grief can cause feelings of sadness, emptiness, loneliness, shock, disbelief, guilt, anger, confusion, fear, misery and even desperation. It's normal to experience a lot of different feelings when you're grieving.
And you may well face some physical side effects as well for example insufficient sleep, loss of appetite and illnesses caused as a response to your emotional state.
Any loss can cause grief, including:
Death of a loved one
Divorce or relationship breakup
Loss of health
Developing a disability
Losing a job
Sudden Loss
Traumatic grief
Loss of financial stability
Miscarriage
Retirement
Death of a pet
Loss of a cherished dream
A loved one's serious illness
Loss of a friendship, or family connection
Losing your spirituality
Loss of safety after a trauma
Selling the home or business
Everyday living after the loss
While grief is normal, in some cases – people find it difficult to move on. Every now and then grief can be deferred for a lot of years, particularly if a person couldn't grieve at the time. They may then be annoyed at themselves because they are not grieving, or some may fear the grief itself !
Utilising hypnotherapeutic techniques to help the grieving process
Dealing with the loss of someone you love enables you to go forward with your life, and recollect the person you lost in a positive way. Hypnotherapy Grantham and Newark strategies uses healthy ways to cope with the pain by helping to treat the adverse thought processes that we have about the bereavement of a loved one and replace them with more desirable, and much more positive, and healthy ways to cope with the pain that in time – can renew you and permit you to move on with Bereavement Counselling Grantham, and Bereavement Counselling Newark with Dr. Michael G Millett.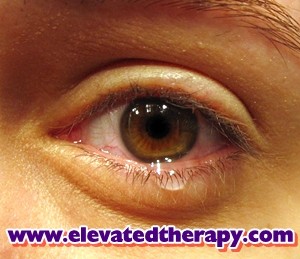 The tremendous emotions, and emotional suffering grief generates can be brought under control making use of hypnotherapy. As soon as you become aware of the emotions, it allows you to target them properly, and start on the road to recovery. At that point you should be able to proceed with your life, although not forgetting the importance of, and the way that person made you really feel during their life.
There are no rules or time limits on how long one should grieve. For some, the grief period will be brief, for others it may be much longer – even years. Studies have found that people typically take somewhere between six months to two years. We are all unique and need our own time to work through the grief process. Remember, there's no time limit or requirement for grieving !
While grief is a normal process, quite a few people find it is still having an unfavourable effect on their lifestyle long after the event, if that's the case you might try utilising hypnotherapy in Grantham and Newark, and other therapeutic help to support this process along.
Contact Michael today for all the help you need. Apart from being an integrative psychotherapist, counsellor, leading world EFT Trainer, and supervising, and senior accredited hypnotherapist – he is trained spiritually (metaphysically) as well with many years of experience working with clients since 1994.

Contact Michael, and Elevated Therapy for:
Bereavement Counselling in Grantham
Bereavement Counselling in Newark
Grief Counselling in Grantham
Grief Counselling in Newark
Grief and Loss in Grantham
Grief and Loss in Newark
EFT for Grief and Loss in Grantham
EFT for Grief and Loss in Newark
Hypnotherapy for Grief and Loss in Grantham
Hypnotherapy for Grief and Loss in Newark
Psychotherapy for Grief and Loss in Grantham
Psychotherapy for Grief and Loss in Grantham
Grief Therapy in Grantham
Grief Therapy in Newark