Stop Smoking with Hypnosis Grantham and Newark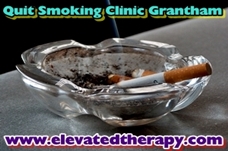 Most smokers want to give up smoking because they know like the rest of us about the dangers of smoking cigarettes and its affect on our health and wellbeing. For most smokers the main reason to give up smoking is for health and other obvious health risks to their children and families through passive smoking. Another main reason to quit smoking is the sheer price of them ! So, whatever your reasons to stop smoking,  Hypnotherapy to stop smoking in Grantham can help you achieve that goal in Grantham and Newark.
Various studies support the effectiveness of hypnosis in smoking cessation. The largest ever study was conducted by the University of Iowa, which combined the results from more than 600 studies covering over 70,000 smokers from across America and Europe to compare various methods of quitting. They found that on average, hypnosis proved to be over three times as effective as nicotine replacement methods and 15 times more effective than trying to quit alone.
In 2007, a study by the North Shore Medical Center and Massachusetts General Hospital found that hospitalised patients were much more likely to quit through use of hypnotherapy to stop smoking in Newark than any other method.
ScienceDaily reported on hypnotherapy for smoking cessation showing strong results:
A new study shows that smoking patients who participated in one hypnotherapy session were more likely to be nonsmokers at 6 months compared with patients using nicotine replacement therapy (NRT) alone or patients who quit "cold turkey" (American College of Chest Physicians, 2007). 
Hypnotherapy supports your desire to stop smoking and to break the habit by working with your unconscious mind and brings the conscious and unconscious mind together effectively with new and positive ideas and images to focus on the same objective:
Giving up smoking and living a happy and healthier life as well as a longer life !
If you stop smoking now, the benefits start in 20 minutes.

Benefits of Stopping Smoking
Your body starts to repair itself, 20 minutes after you stop smoking and as time goes on – the risk of developing life threatening diseases such as cancer, heart disease, and strokes are reduced significantly.
Benefits within the first 24 hours:
After 20 minutes: Your blood pressure, pulse rate and the temperature of your hands and feet return to normal.
After 8 hours: The remaining nicotine in your bloodstream will have fallen to 6.25% of normal peak daily levels – a 93.75% reduction.
After 12 hours: Your blood oxygen level will have increased to normal and carbon monoxide levels will have dropped to normal.
After 24 hours: Anxieties have peaked in intensity and your chance of a heart attack has decreased as your system starts to repair itself.
Long-Term Benefits of Quitting Smoking
The benefits of your decision to quit smoking with hypnotherapy in Grantham, and hypnotherapy in Newark continue long after our session.
1 year: Your excess risk of suffering coronary heart disease has decreased to half the risk of a person who is continuing to smoke.
5 years: Your risk of having a stroke has decreased compared to continuing smokers, and will continue to decrease over time.
10 years: Your risk of lung cancer is now half that of people who continue to smoke. Significant decrease in your risk of ulcers and other cancers, including cancer of the mouth, throat, oesophagus, pancreas, kidneys, and bladder.
15 years: Your risk of coronary heart disease is now comparable to that of people who never smoked.
You also might find that:
No more smelly breath.
No more smoker`s cough.
Circulation and breathing improves.
The smoke smell is gone from your hair, clothes, car, house and furniture.
Stains on your teeth, fingers, and fingernails fade.
Smell and taste improve increasing your overall enjoyment of food and drink.
Reduction in stress and anxiety.
You have more overall energy and are better able to enjoy life.
Several thousand pounds more in your pocket in just one year.
With all of these health benefits and the rest, why are you still smoking? Make the commitment today, and get the professional help you need to quit smoking successfully by contacting Dr. Michael G Millett at the Clinic of Hypnotherapy and Holistic Practices in Grantham`s Town Centre.

Grantham Hypnotherapy for Stopping Smoking. Newark Hypnotherapy for Stopping Smoking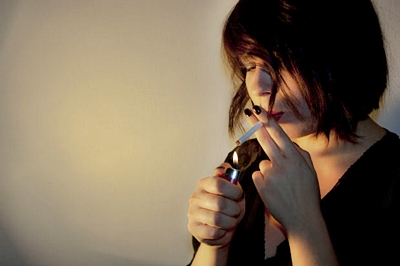 A typical hypnotherapy session with Michael for smoking cessation lasts just over 2 hours. During this time he will go through a consultation and discussion about your smoking and general lifestyle habits, your personal reasons for wanting to quit smoking and the dangers of smoking and the health improvements which you will benefit from once you've stopped smoking with his help. The consultation is followed by hypnosis which will firstly get you in a nice relaxed and receptive state to include hypnotherapy techniques, positive affirmations and suggestions to influence the way you think and behave and break your connections with smoking, whether they are a psychological or emotional addiction (such as reward, stress or boredom) or physical (such as after a meal or while having a drink).
Michael also uses techniques, which are based on how the Mind and Body learn and
communicate called Neurolinguistic Programming, or NLP for short, together with EFT (Emotional Freedom Techniques) which deals with emotional, physical and performance disruption in the body`s energy field and has been proven successful in thousands of clinical cases. These methods used together produce fast and lasting results.
The majority of Michael`s clients stop smoking after just one session with less than 5% requiring a second session. However, if a follow up session is required, within the crucial 30 day period, there is no extra charge.
The 2 hour + session costs £195 (£95 deposit required when booking. All major credit and debit cards accepted).
So remember – As the days go by, you will also feel a surge of self-respect as you master your addiction, and over time that will translate into a greater sense of self-esteem, health and happiness for you.
Daytime or evening appointments available 7 days per week
All calls are confidential.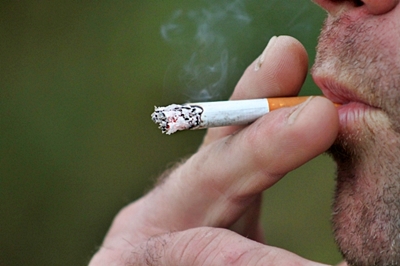 → → CONTACT FORM

| MAIN NLP Area | MAIN EFT Area | MAIN Hypnotherapy Area |
Dr. Michael G Millett, Stop Smoking Hypnotherapy Grantham and Newark providing professional Hypnosis to quit smoking to the people of Grantham, Newark, Lincolnshire, Nottinghamshire, and Leicestershire – including Sleaford, Bingham, Stamford, Bourne, Oakham, Rutland, and Melton Mowbray.
Contact Michael and Elevated Therapy for:
Stop Smoking Hypnotherapy Grantham
Quit Smoking Hypnosis Grantham
Hypnotherapy for Smoking in Grantham
Hypnosis for Smoking in Grantham
Smoking Cessation Hypnotherapy Grantham
Stop Smoking Clinic in Grantham
Quit Smoking Clinic in Grantham
Stop Smoking Hypnotherapy Newark
Quit Smoking Hypnosis Newark
Hypnotherapy for Smoking in Newark
Hypnosis for Smoking in Newark
Smoking Cessation Hypnotherapy Newark
Stop Smoking Clinic in Newark
Quit Smoking Clinic in Newark