Hypnotherapy For Cancer Care and Coping with Chemo
Elevated Therapy ® Coping with Chemo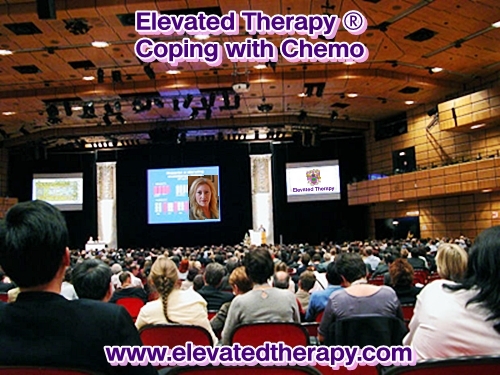 The day you, or someone you love, are told you have cancer probably rates amongst one of the most devastating days of your life ! After the initial shock, in most cases, a person's instinctive fight or flight response kicks in. This is only just the beginning of what is for some a long journey ahead…
Please see and read the Medical Hypnotherapy Section
Should you decide to undergo chemotherapy, which is used in mainstream medicine to treat various types of cancer, the drugs used in a chemotherapy regimen, whilst killing cancer cells – also kill healthy cells within the body. Therefore, as cancer treatments have become more aggressive over the last 20 years, the need for new techniques to manage nausea, pain and other aversive side effects of such therapy has become apparent.
Every person experiences chemotherapy differently, both physically and emotionally. Similarly, each person experiences side effects from chemotherapy differently, and different chemotherapy drugs cause different side effects.
There are many different chemotherapy regimes, some having specific side effects. A specialist or registered medical general practitioner will prescribe drugs to help with many of these side effects. However, not everyone having chemotherapy will suffer unpleasant side effects, but most people have some symptoms because of the treatment. The more common side effects could include:
Nausea & Vomiting
Fatigue / Lethargy, Exhaustion
Insomnia / Difficulty sleeping
Hair Loss – Alopecia
Diarrhoea or Constipation
Loss of Appetite
Overall Aches & Pains
Anxiety, Depression & Stress
Hypnotherapy helps alongside appropriate medical intervention to move you forward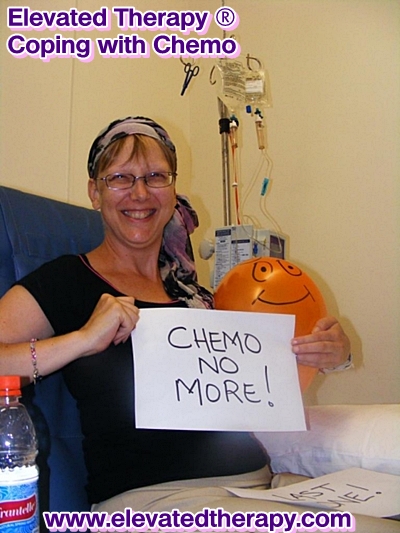 NACHP & CNHC Registered Clinical Hypnotherapist and Nutrition Consultant, Dr. Jacqueline Preston has launched the new cutting edge Elevated Therapy ® Coping with Chemo in association with Dr. Michael Millett, and in partnership with Elevated Therapy International at the prestigious `Clinic of Hypnotherapy and Holistic Practices` at "Tipperary House" in Grantham's Town Centre to encourage recovery in cancer care, and potentially support your immune system by creating a more positive mind-set.
Elevated Therapy ® Coping with Chemo has been launched to provide a unique service in Grantham, and Newark, and surrounding areas for people undergoing chemotherapy, and cancer treatments who would like to address one or more of the side effects caused by the array of chemotherapy drugs. Acting not as a replacement intervention, but as an adjunct and supportive role to conventional medical treatment and medication provided by mainstream medical specialist teams. Hypnotherapy, along with nutrition therapy, and the many other complementary and holistic therapies provided by Elevated Therapy International, offers discerning clients throughout the East Midlands of England as well as London, and the South-East, and abroad – a complementary alternative, choice and approach.
* Please note that we do not offer to treat cancer itself. It is always advisable to speak to the clinician responsible for your care and treatment before embarking on Complementary and Alternative Medicine (CAM) for adjunct support.
Jacqueline and Michael are NOT Medical Doctors.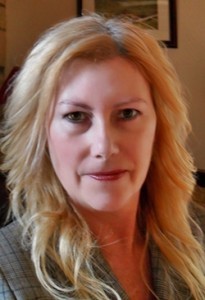 Jacqueline says:
"At Elevated Therapy International we are able to provide hypnotherapy sessions in Grantham tailored to suit your own unique individual requirements, and circumstances, and target one or more of the side effects of chemotherapy, and help in relieving the sufferers perception of pain, and even help reduce the concept of negative side effects often associated with traditional cancer treatments".
She goes on to say:
"We are also able to provide hypnotherapy sessions in Grantham and Newark dedicated to pain management, plus guided meditation sessions to help create a positive mind-body approach towards the anticipatory anxieties and stress that cancer patients experience on a daily basis, and especially as they build up towards their next round of chemotherapy".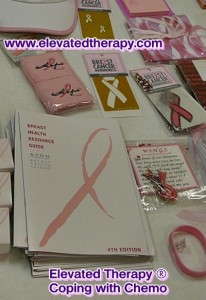 Following a no obligation, initial discussion / exploratory consultation with Jacqueline, which usually lasts approximately an hour – she is then able to create a personalised hypnotherapy plan for you, either as a "one-off" session, or working alongside you with full empathy and understanding throughout the course, and journey of your chemotherapy, and / or cancer treatment programme toward wellness, with sessions available as little or as often as you require.
Participate in your recovery with the support of hypnosis for your psychological, and emotional needs during medical treatment
These sessions are NOT a substitute for medical care or a substitute for the treatments provided by a hospital or for the course of treatment prescribed by your medical consultant.
In no circumstances, does Dr. Jacqueline offer to treat any person for cancer, prescribe any remedy for cancer or give any advice in connection with the treatment of cancer.
Telephone 07308 114 888 between 8am and 8pm. CONTACT FORM HERE
Please leave a message outside of these hours and Jacqueline will endeavour to return your call as soon as possible.
Appointment Times
Sessions with Jacqueline are available Tuesday to Saturday 2pm – 6pm at two-hourly intervals, 2pm, 4pm and 6pm. A one hour session costs £65, and 1.5 hours costs £80


Also full debit and credit card facilities including American Express are available at the
"Clinic of Hypnotherapy and Holistic Practices in Grantham" at `Tipperary House` for client's choice and convenience.
Please have a read of Complementary and Alternative Medicine from the National Cancer Institute.
(CAM) is the term for medical products and practices that are not part of standard medical care.

Complementary & Natural Healthcare Council (CNHC). Reg. No.: 000082-F13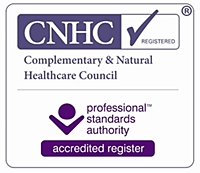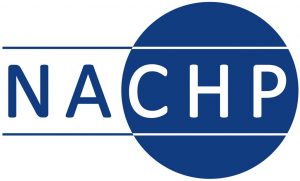 As registered clinical hypnotherapists and professional complementary therapy practitioners, it is important to remember that any therapy offered by Elevated Therapy ® Coping with Chemo is not a replacement or substitute for medical intervention, treatment or advice. If you suspect that you have a medical condition you must always seek the advice of a registered medical practitioner in the first instance.
Jacqueline Preston, Elevated Therapy ® Coping with Chemo providing professional, and supporting care, and complementary treatments to cancer sufferers in Grantham, Newark-on-Trent, Lincolnshire, Nottinghamshire, and Leicestershire – including Sleaford, Bingham, Stamford, Bourne, Oakham, Rutland and Melton Mowbray.
Contact Jacqueline and Elevated Therapy for:
Hypnotherapy for Cancer patients in Grantham
Hypnotherapy for Cancer patients in Newark
Hypnotherapy for Cancer patients in Stamford
Hypnotherapy for Cancer patients in Melton Mowbray
Hypnotherapy for Cancer patients in Lincoln
Hypnotherapy for Cancer patients in Nottingham
Hypnotherapy for Cancer patients in Peterborough
Chemotherapy Hypnotherapy Grantham
Chemotherapy Hypnotherapy Newark
Chemotherapy Hypnotherapy Stamford
Chemotherapy Hypnotherapy Melton Mowbray
Chemotherapy Hypnotherapy Lincoln
Chemotherapy Hypnotherapy Nottingham
Chemotherapy Hypnotherapy Peterborough
Hypnosis Complementary Cancer treatment Grantham
Hypnosis Complementary Cancer treatment Newark
Hypnosis Complementary Cancer treatment Stamford
Hypnosis Complementary Cancer treatment Melton Mowbray
Hypnosis Complementary Cancer treatment Lincoln
Hypnosis Complementary Cancer treatment Nottingham
Hypnosis Complementary Cancer treatment Peterborough