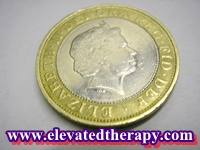 ---
Initial Consultation                       Free (up to 30 minutes by Telephone or Skype)
Standard Session which includes Hypnotherapy, Counselling, Psychotherapy, Life Coaching and NLP               £65  (one hour)
EFT Training Session and Follow-ups   £80  (one hour and 30 mins)
Stop Smoking                             £195 (2 hours +).
Hypnotic Gastric Band              £120 (2 hours +) [often part of a bigger programme].
2 Hour Session                          £120 (some work requires this)
3.5 Hour Session                       £185 (some work requires this)
Reiki Healing Session £55 (one hour)
Professional Supervision & Mentoring £70 (one hour)
Law of Attraction Coaching £100 (one hour)
** Fees for Michael`s professional certificated trainings and full days with clients, can be viewed on the main Elevated Therapy website.
Payment can be made by cash or credit or debit card. All major national and international credit and debit cards are accepted including American Express.

---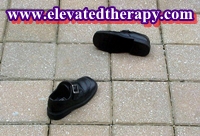 Cancellations
Michael hopes you will not find it necessary to cancel your appointment.
If this is unavoidable, please give 48 hours notice, so that he may have the opportunity to fill the space reserved for you.
Otherwise, any cancellations may be subject to normal fees.