Are you interested in professional Clinical Hypnotherapy Services, Counselling and Psychotherapy, NLP and EFT in Grantham and Newark for CHANGE in your life ?
Hypnosis and Hypnotherapy for:
Anxiety and OCD
Stress and Stress Management
Stopping Smoking
Addictions
Beating Addiction to Drugs and Alcohol
Social Phobia
Panic Attacks
Fears and Phobias
Weight Loss and Weight Management
Gastric Band Hypnosis / Hypnotherapy
Insomnia and Sleeplessness
Post Traumatic Stress Disorder (PTSD)
Depression
Confidence Building and Self Esteem
Public Speaking
Irritable Bowel Syndrome. IBS
Sports Psychology and Hypnosis
Nail Biting
Pain Management
Skin Disorders
Hypnosis for Children / Children's Hypnotherapy
Auto-immune Disorders
Motivation and Life Coaching
and much more……….
Hypnotherapy in Grantham and Newark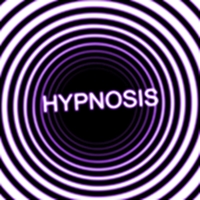 Hypnotherapy in Grantham and NLP, EFT, Counselling and Psychotherapy and lots more here is the right choice for so many things to make those positive changes to your life easily and quickly by providing effective, affordable treatments to discerning clients across Grantham and neighboring places.
I am a London hypnotherapist, psychotherapist and counsellor, NLP Practitioner and EFT Master and trainer of more than 17 years experience in London and the South-East, that relocated to Grantham`s Town Centre at the end of 2011.
I fully qualified in 1995 and have worked with people from all over the world since. I practiced for a while in Harley Street, London W1 and at the Replingham Clinic in Southfields, London SW18 as well as having my own successful private practice in NW London for years.
I am now also a Clinical Hypnotherapy Supervisor with one of the big hypnotherapy organisations in the UK where I am responsible for supervising the therapeutic work of trainee and experienced hypnotherapists. Every week I treat people for a whole range of problems and issues including anxiety, depression, fears and phobias, panic attacks, pain management, painful emotions, low self esteem or lack of confidence, insomnia, IBS, public speaking, nail-biting and much more…
My Hypnotherapy sessions provide clinical positive effects within just 1 – 6 sessions depending on your requirements. I am very supportive and will develop a treatment plan tailored directly to your needs. I offer a personal and discreet service conveniently located at my specialist clinic in Grantham`s Town Centre on Dudley Road.
Your privacy is extremely important to me, and I take your confidentially really seriously. Maybe you would like help to lose weight, manage pain or give up smoking using Hypnotherapy in Grantham. In fact, I treat a whole array of mind and body problems.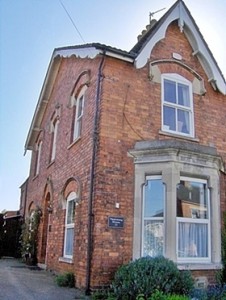 Michael was included in the London Paper`s exhaustively reasearched list as a hypnotherapist and an alternative health expert and one of London`s Top 50 Wellbeing Gurus.
If you're looking for a hypnotherapist in Grantham or a hypnotherapist in Newark, then Dr. Michael G Millett could help you achieve your goals, using a combination of advanced hypnosis and associated powerful techniques for change.
Hypnotherapy in Grantham
From his practice in Grantham`s Town Centre, Michael sees everyday people just like you, who have finally decided that they no longer want to live with their difficulties and issues and have made that positive step to do something to change their lives. That could be you, please contact Michael at Hypnotherapist Grantham by dropping him an e-mail or give him a call to arrange an appointment for a free initial chat to find out how he can help change things for you. Dr. Michael G Millett, Hypnotherapy Grantham providing professional Hypnosis and Hypnotherapy to the people of Grantham and Lincolnshire, including Sleaford, Newark, Bingham, Stamford, Bourne, Oakham and Melton Mowbray.
Daytime or evening appointments available 7 days per week